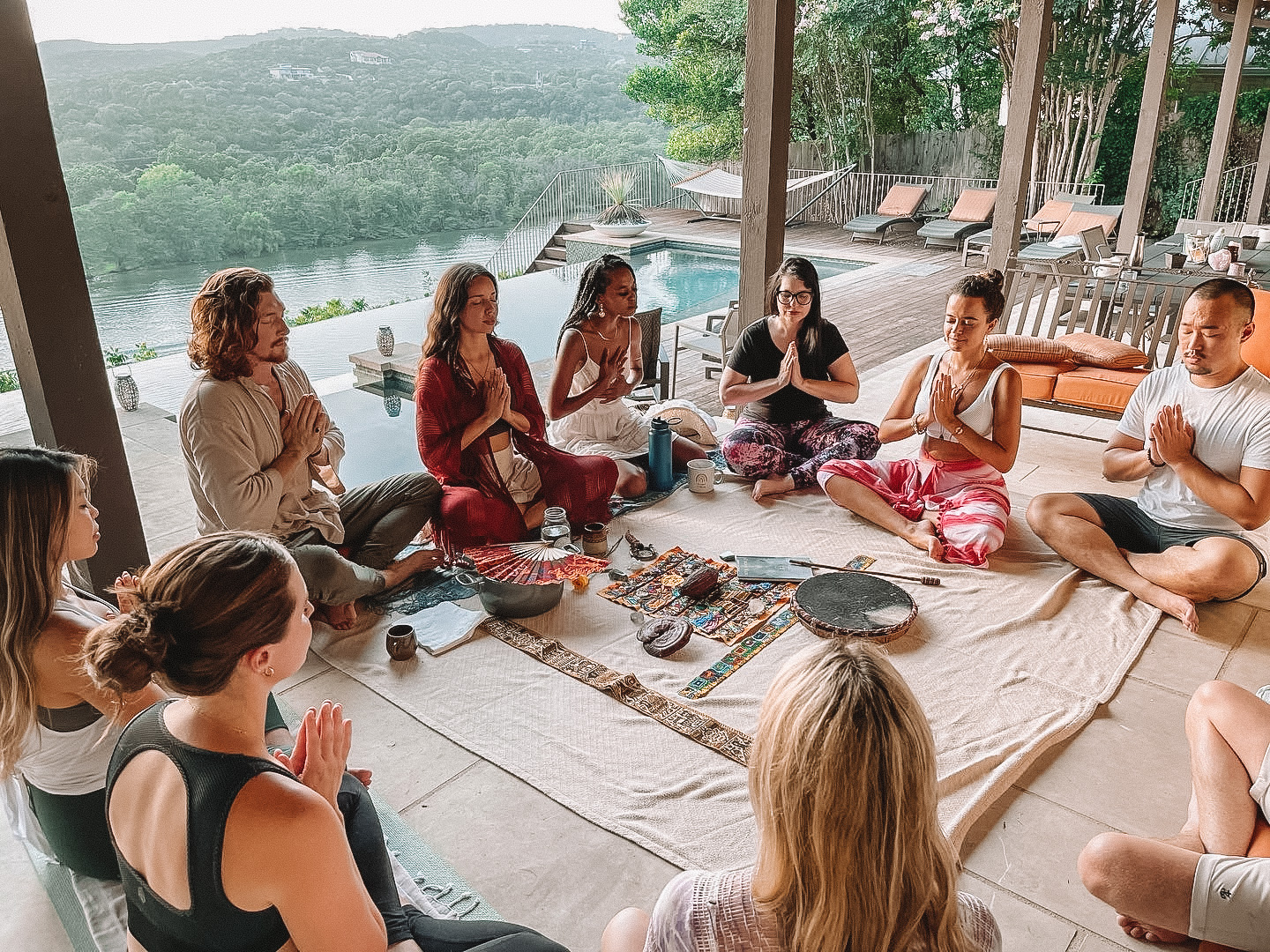 Activate, connect with, and become your most joyful self with the Maltyox (Gratitude) Method.



By learning how to guide others in ceremony, through this program, you will:
Gain the confidence to overcome limiting beliefs
Get out of your own head
Find balance in your own life
Liberate your future self
Remove fear of the future
Discover what you most truly desire in life
And help others to do the same!


Learn ancient practices, how to work with cacao, and the facilitation of meditation, embodiment practices, ceremony, cleansing, releasing, as well as the transformative power of gratitude.

LEARN HOW TO SHARE CACAO CEREMONY IN RIGHT RELATION NOW.



Includes 7 prerecorded videos, over 12 hours of worth of extensive material covering everything you need to know about cacao ceremony. Additionally I will be connecting with each person who joins for two live sessions so that we can connect and drop deeper one on one.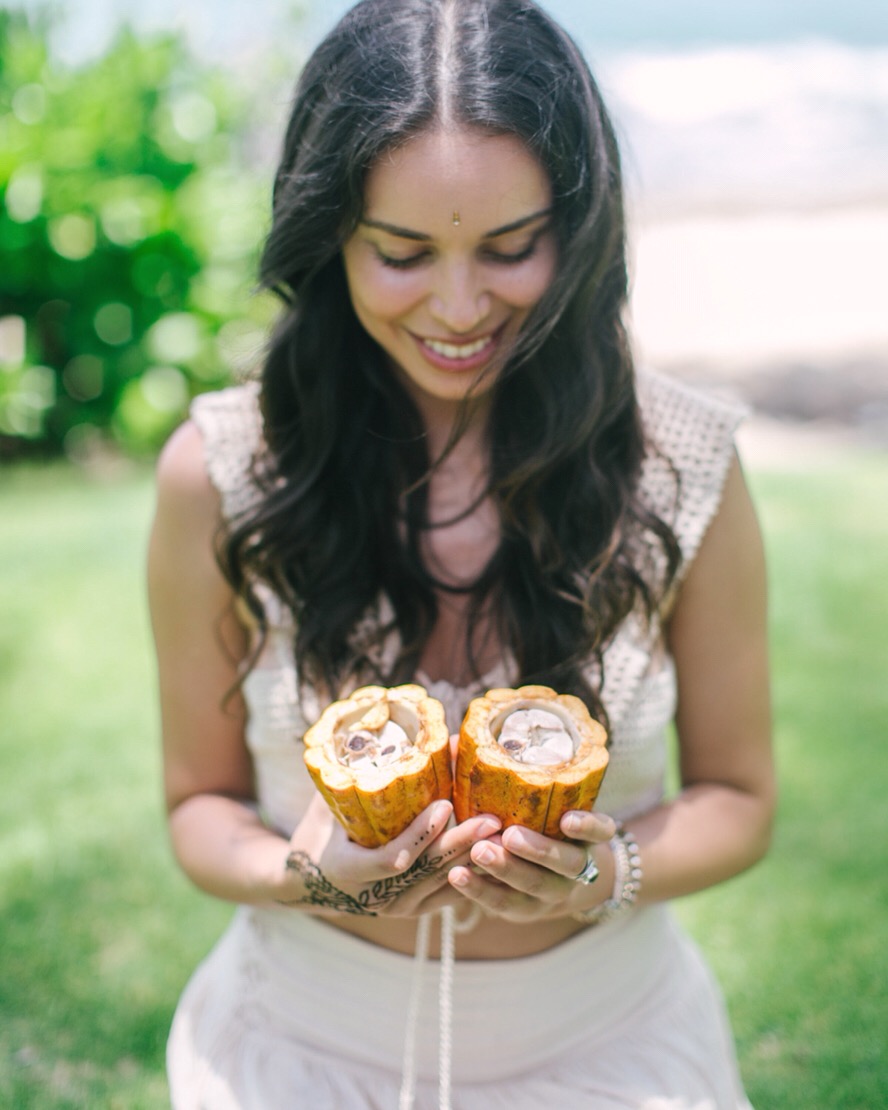 By purchasing the Maltyox (Gratitude) Method Training, you are given full access to The Heart of Cacao Ceremony course.


This is a self-paced course ($333 value) that is included with your purchase of the training so that you can dive deep with the spirit of cacao before, during, and after our training.
Start today with the self-paced course The Heart of Cacao Ceremony to learn all about cacao ceremony, history, and its many health benefits.


This is a unique opportunity to align with your purpose and discover what you most desire in life by becoming a guide for the healing of the world!
Become the living embodiment of what it means to be grateful so that you can live a most joyful life!
Help others get out of their heads and overcome limiting beliefs that block them from living their best life.
The Maltyox (Gratitude) Method harnesses the power of stillness, expression, and ceremonial cacao to help people come into balance, and alignment so they can become their MOST joyful selves.
You will be taught the importance of ceremony, connecting with ou

r

 ancestors and guides, and living in gratitude!
Be provided the tools and confidence to guide others.
We will dive deep into the various elements of the Method that include altar building, meditation, ritual, primal/feminine yoga flow, somatic shaking, and dance.

You will receive certification in the Maltyox (Gratitude) Method and have the full confidence to hold space for the healing

 

and connection of your community. 



You are needed as a guide to help others to heal and to remember their power, joy, and freedom through the Maltyox (Gratitude) Method!
In this training, you will:

Receive a 4-week program so you can share ceremony in confidence with your community
Be given certification after the 20 hour course
Learn ancient practices and how to work with Ceremonial Cacao to overcome limiting beliefs, find healing, and live a joyful life
Be given supportive and extensive supplemental educational material
Learn Feminine/Primal Yoga flow
Learn shadow work via self-inquiring and the release of negative emotions
Become your own healer, integrate knowing, and release the past to make space to come into the embodiment of gratitude
Receive energy healing work for yourself and to share with others in ceremony
Be able to share an elemental ceremony to release and make space for gratitude and celebration
15% off 6 lbs. of CacaoMagick Ceremonial Cacao!



DATES:
WEEK 1. Nov. 20, 2022
WEEK 2. Nov. 27, 2022
WEEK 3. Nov. 4th 2022
WEEK 4. Nov. 11th 2022
EVERY GATHERING WILL BE AT 3pm PST/ 5 pm CST
FOR 3 HOURS EACH TIME, WITH BREAKS IN BETWEEN TO MOVE OUR BODIES AND INTEGRATE WHAT WE'VE LEARNED.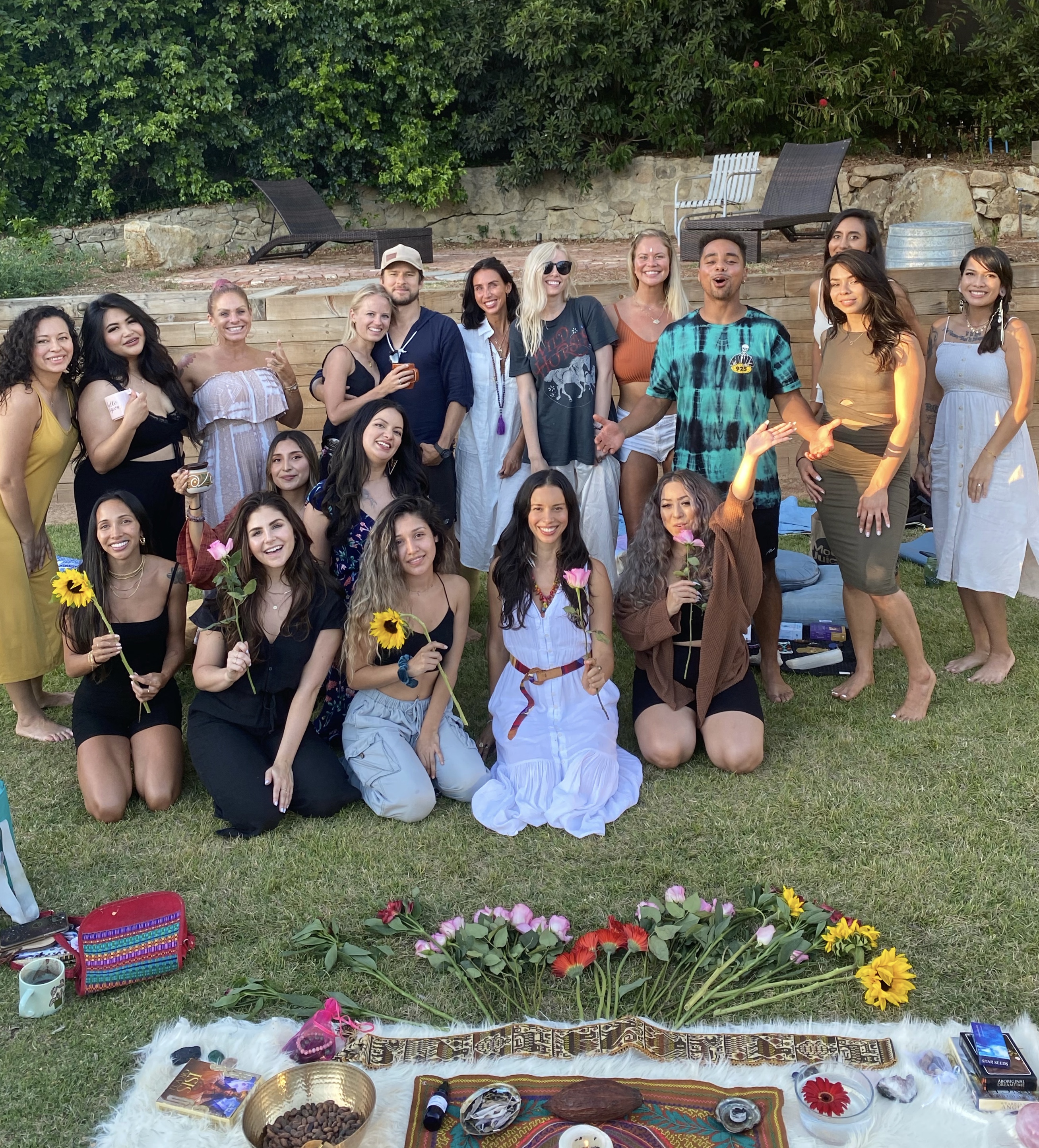 Overcome limiting beliefs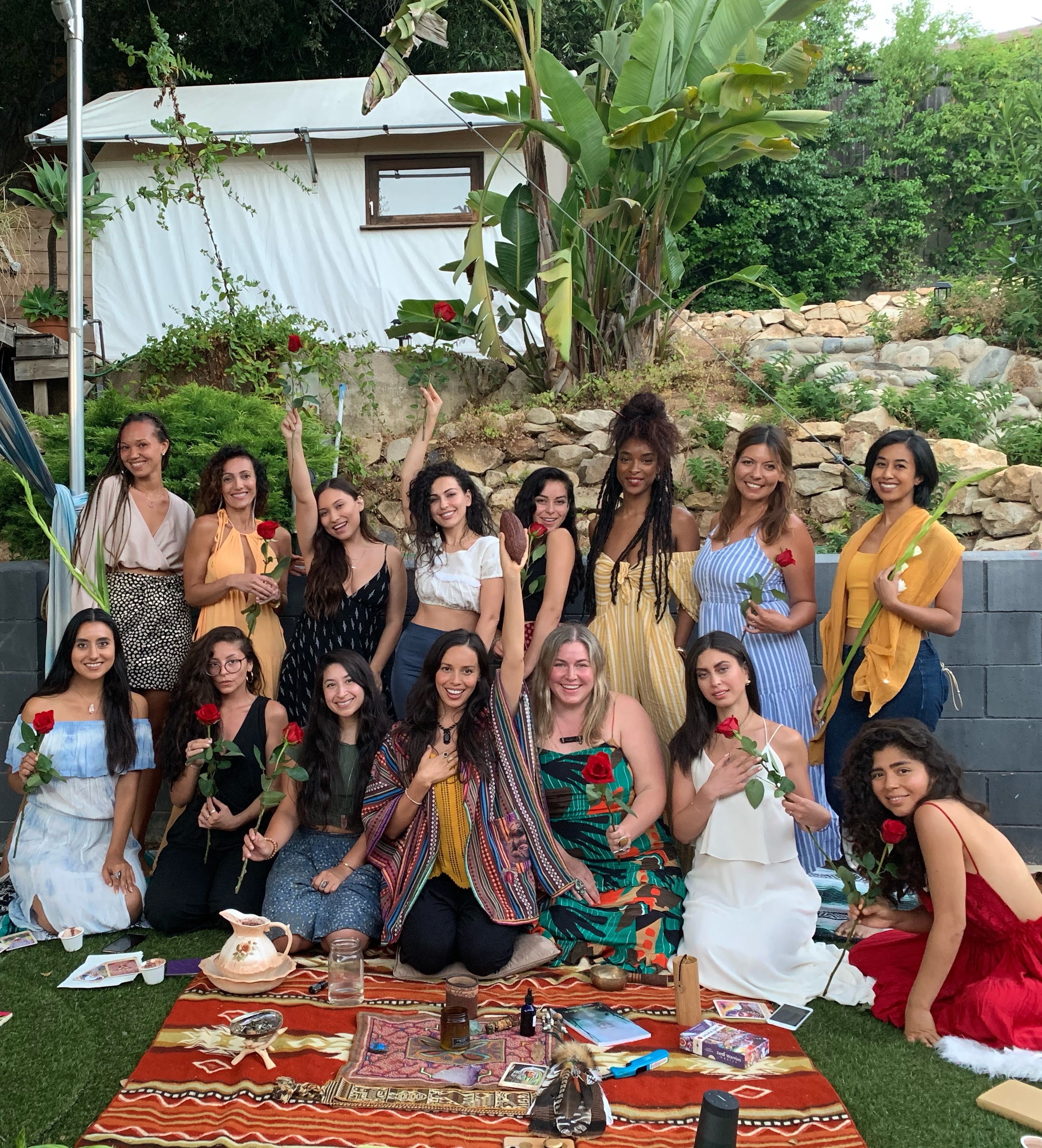 Emanate gratitude with ease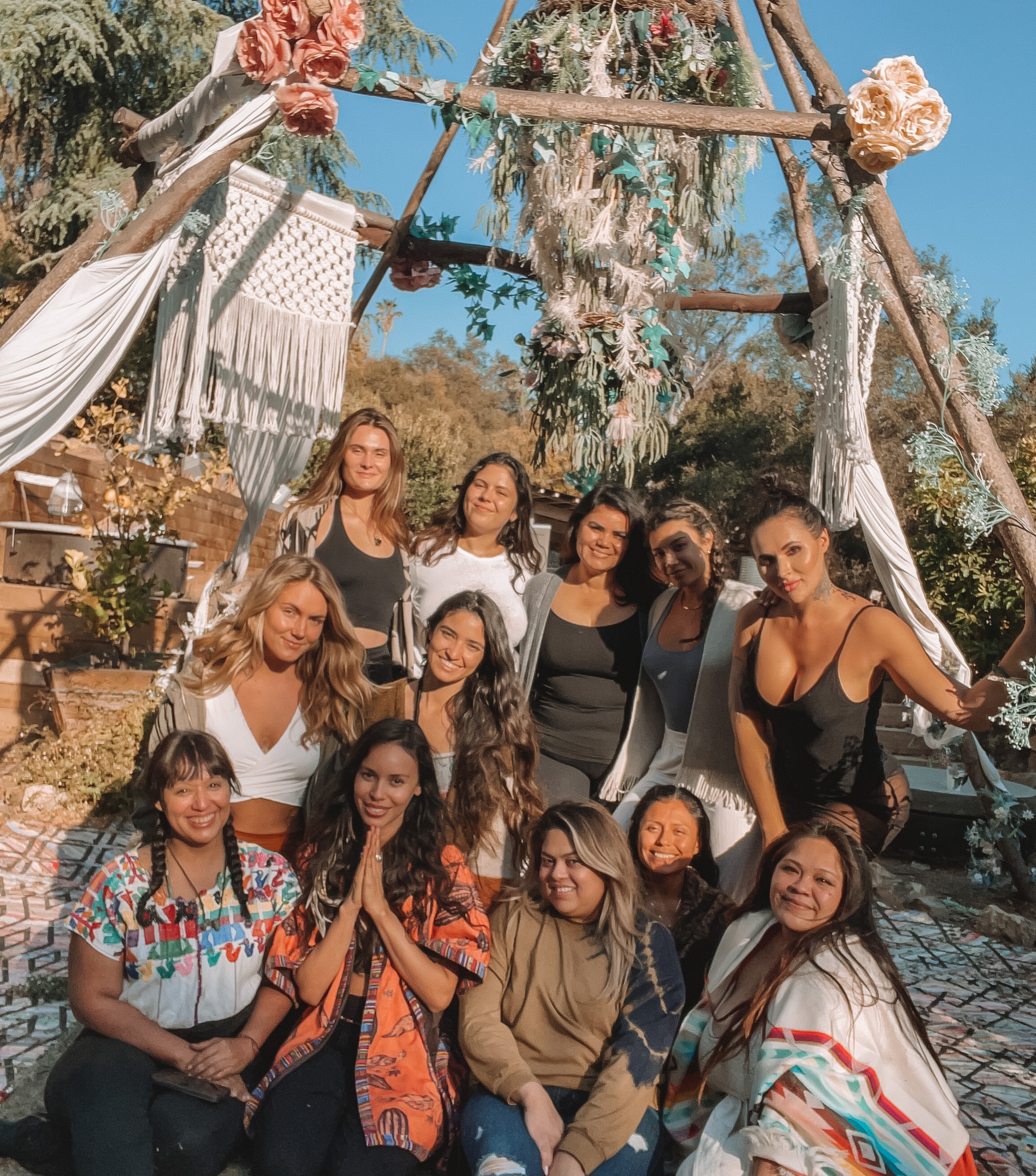 Find healing and live a joyful life!
Testimonial from Karen Jenifer, MGM facilitator and Artist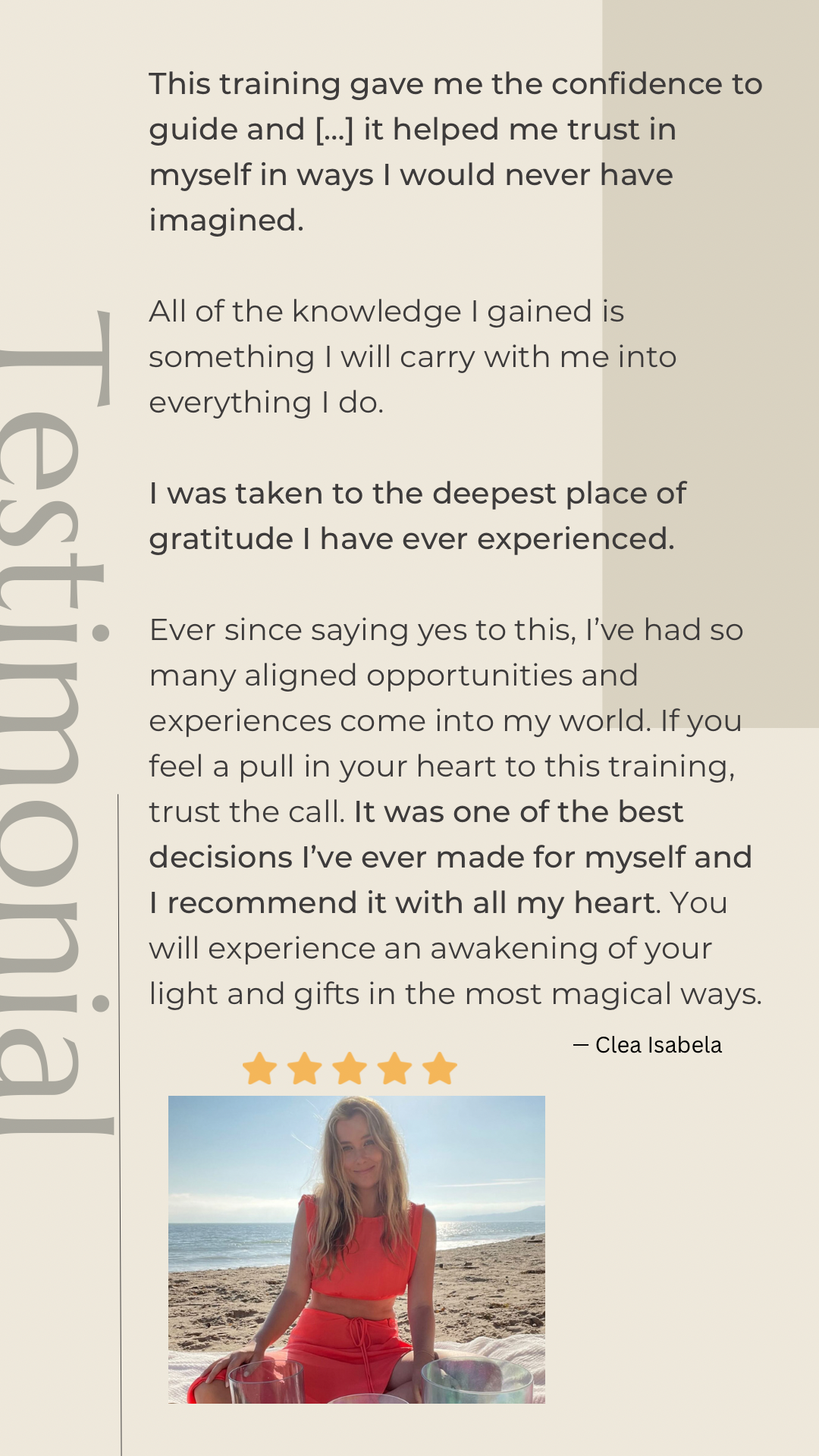 Clea Isabela