This bundle includes the Magic School and the Heart of Cacao Ceremony.
In the Magic School you will learn all about magic, rituals, inner-child, healing, plant allies, chakra clearing, alter building, and how to live a more magical life! You will be walking into a new way of being, more confident, more intuitive, and MOST MAGICAL!
In the Heart of Cacao Ceremony, you will learn all about cacao; ceremony, history of cacao, and the health benefits that make this plant ally a superfood as well as a spiritual aide. This will aide you in your connection to your heart and the spirit of cacao.
The spirit of cacao is calling you to work closer with her if you are reading, this is your sign, so come join me, and dive deeply into your connection with her magical essence.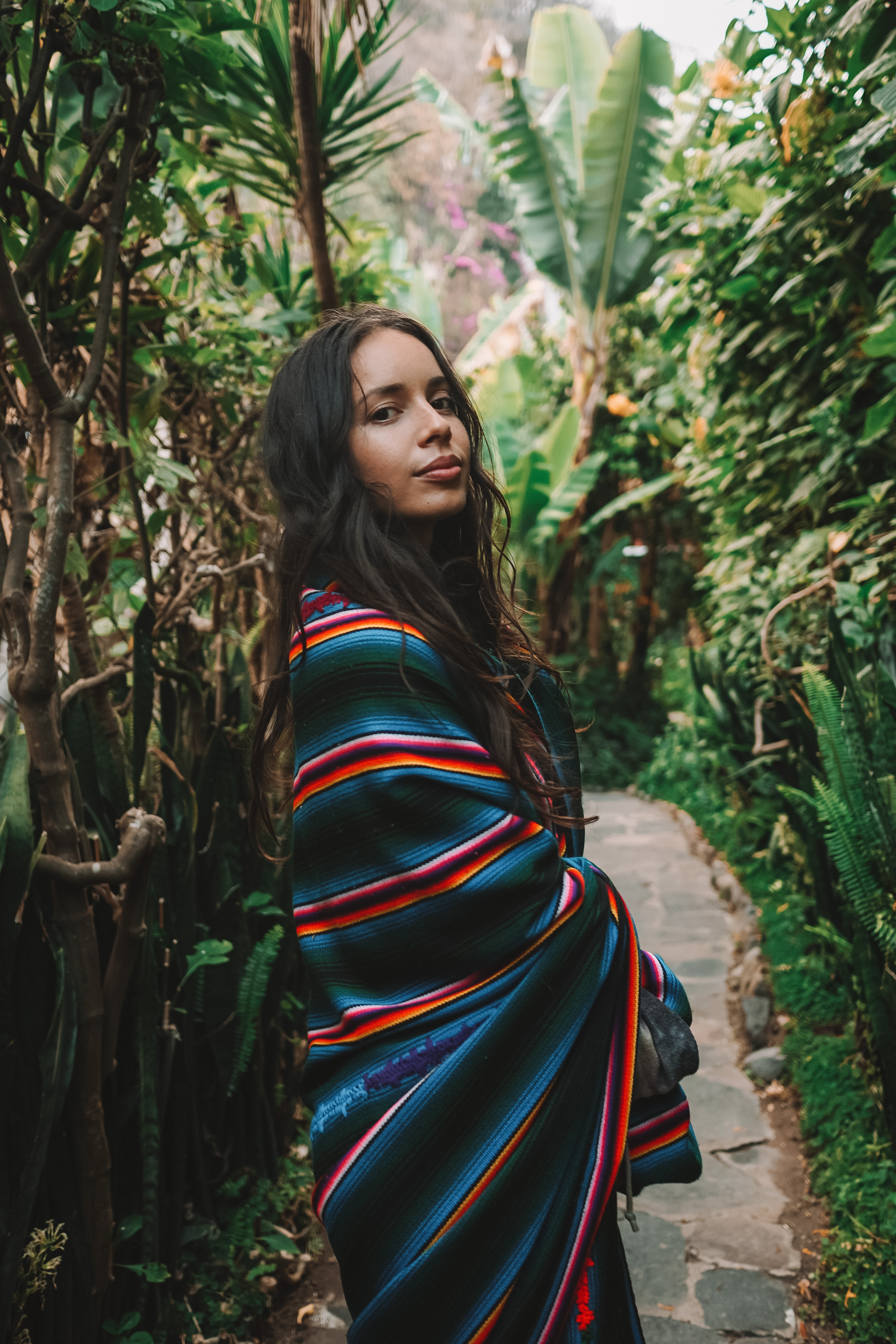 ​
Hi, I'm Christine Olivia Hernandez
Christine Olivia Hernandez is an author and creator of the Maltyox Method. Also known as the gratitude method, this is a transformative experience for the body, mind, and spirit. Through a guided journey, dance, and with the assistance of the cacao, participants experience heart expansion, mind clearing and a transformational release. This journey builds a strong body and spirit.
Christine's Guatemalan/Mayan ancestors have deeply connected her to the gentle plant medicine of cacao. She enjoys helping others through storytelling and guiding them through the Maltyox Method.
"The Heart of Cacao is such a beautiful, divine experience that lets you connect to yourself through the spirit of cacao. Having participated in quite a few ceremonies, I took the program to deepen my connection to this my spirit plant and also to be able to lead others on this sacred journey back to themselves and their heart. Chrisitine Olivia sets the example for how to hold space and be vulnerable during the live calls, together with a solid foundation in the form of getting a cultural context for the cacao consciousness and more practical aspects for how to organize a ceremony. I set the intention during the program to organize my own ceremonies in the near future, without seeing how it would manifest. I recently went to a store in Amsterdam where I live to buy ceremonial cacao, and ended up getting offered to organize ceremonies for them! I definitely think Heart of Cacao helped me in this. Thank you Christine for sharing your vast knowledge and wisdom so generously!"- Linnea Seger
Frequently Asked Questions
The Magic School and the Heart of Cacao includes recorded videos so you can take the classes at your own pace.
All of the classes are online.
You will have unlimited access to both of the courses.
What people are saying about the Heart of Cacao Ceremony:


"I loved cultivating a personal relationship with Cacao, and how this contributed to a more loving relationship with self. I especially enjoyed learning each week new ways to have a ceremony. From singing, to dancing, meditation, and the many ways to create sacred space and spaciousness. To cultivate a personal relationship with Cacao and allow her to facilitate your inner journey, intentions, prayers, healing or transformations.
One of my favorite practices is through embodiment, and Cacao and the many ways we are taught to practice our ceremonies furthers this expression - from dancing, singing, and meditation. 
Cacao is such a beautiful plant ally to add to your life, and with this course you also dive deep into knowledge of Cacao, it's history, benefits, and beautiful ways to practice your own ceremonies! There is also an aspect of richer and more loving relationship to your self that is cultivated in this practice. You are reminded of your own magic, the magic of the world around you, and the one-ness that is shared within you and all. Whatever your intentions are - from cultivating creativity, self expression, alignment with your dharma, healing, magic… Cacao and working with Christine can beautifully assist.
I was surprised by the profound healing that occurred for me during the final ceremony! This was so because Christine cultivated trust and shared vulnerability with us, which allowed me to open up. The climate of the world was/is such that we were all feeling a lot. Already dedicated on a healing journey, and then finally leaning into the stillness you can cultivate in meditation facilitated by cacao allowed me to feel, heal, and release another layer I had carried and pour in love. 
I also loved the week dedicated to signing and voice activation, and felt myself break down barriers to using my voice in song! 
This was such a beautiful, magical, and meaningful journey for me. I intend to circle back to the videos often in my practices with Cacao, and Cacao is a lifelong plant ally for me now. I am so grateful to Christine for sharing her wisdom, and to the indigenous peoples throughout time to today who have preserved these traditions and brought this medicine to us." – Taylor Wyman
"The heart of cacao course was so helpful to me at this exact time in my life. Christine is always able to guide me back home to what my heart is trying to express. It's her magical gift and I've been lucky to experience this healing in ceremony on a few occasions.
One of my favorite parts about the course was how diverse we all were but when we brought it back to center there was a clear sense that we were all seeking the same thing. LOVE. The energy of the group was powerful.
Life before the heart of cacao was frustrating. I felt stuck and there was a presence of fear in using my voice to express what I was feeling, what I was desiring and what I believed in. 
After the heart of cacao, I recognize when that feeling of hesitation comes up and fear kicks in to block me from speaking my truth. I understand that whatever I'm saying, if the intention is good and it really is a truth then there is no need to fear saying it aloud.
I was surprised to see how softening into the spirit of cacao actually empowered me to become stronger and happier. This course helped us truly dance with the nature of feminine divine…
Every journey with cacao has been unique for me the past couple years. I cherish her nurturing energy and grounding properties. When I was a little girl, I had a deep love for chocolate but I thought it was just the sugar and the taste. As I got older and started eating darker more raw chocolate, I still had this same connection. I realize that there is something about cacao spirit that simply makes me happier. Its more than just the natural happy chemicals that increase in my brain... its the soul of cacao that heals me and brings me to a blissful state." -Shireen Kaviani
Bundle Contents
Showcase courses and coaching in your Bundle.